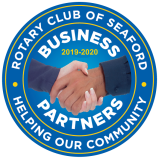 Leaflets, flyers, folders, posters, stationery, forms, business cards, DL, A6, A5, A4, A3, A2, A1, banners, catalogues, price lists, brochures, booklets, newsletters, mailings, invitations, greetings cards, orders of service, packaging, labels, Sussex, Surrey, Kent, Hampshire, Berkshire, United Kingdom, UK, Europe
Sheet-Fed Litho and Digital Printing Presses
Tansleys has been a family printing firm since 1981. We serve customers throughout the UK and overseas and are well known for excellent quality at keenly competitive prices. Above all, we are highly valued for remarkably dependable, prompt and helpful service.
Our own workshops are equipped for almost all print requirements, including long and short runs.
Whatever you want, please take a few moments to contact us. You may be pleasantly surprised with the outcome.
Telephone 01323 891019 during office hours or
send us an e-mail
at any time.
Fast, Dependable, Helpful, Keenly Competitive
Fast
Dependable
Helpful
Keenly Competitive