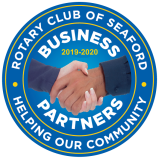 Leaflets, flyers, folders, posters, stationery, forms, business cards, DL, A6, A5, A4, A3, A2, A1, banners, catalogues, price lists, brochures, booklets, newsletters, mailings, invitations, greetings cards, orders of service, packaging, labels, Sussex, Surrey, Kent, Hampshire, Berkshire, United Kingdom, UK, Europe
Sheet-Fed Litho and Digital Printing Presses
Preparing Artwork for Press
For the lowest possible print prices, it's best to submit finished artwork to the following specification. However, we understand that not everyone can do that and so, if you don't have the necessary resources or if anything here is unclear, then please
speak with us
and we'll be pleased to help you in every way we can.
Format:
PDF document
Preset:
PDF X-1a 2001
Bleed:
3mm
Crop marks:
Offset 4pt or more
Colours:
CMYK for four-colour work, PMS colours for other workings
Image resolution:
300 pixels per inch
POPULAR SIZES
The following are the popular, standard sizes throughout Europe. They offer the best economy in terms of print costs and, for mailings, envelope costs. We will happily work to other sizes should you wish.
The dimensions are the finished sizes, after cropping off the bleed.
Business Cards: 55mm x 85mm
(fits people's wallets)
DL: 210mm x 99mm
(popular for flyers and compliments slips)
A6: 148mm x 105mm
A5: 210mm x 148mm
A4: 297mm x 210mm
(standard letterhead size)
A3: 420mm x 297mm
A2: 594mm x 420mm
A1: 840mm x 594mm
Note that when A4 is folded twice to make a DL flyer, the page sizes will not necessarily be equal.
Click here
for a visual guide.