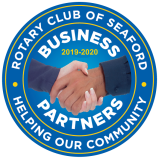 Leaflets, flyers, folders, posters, stationery, forms, business cards, DL, A6, A5, A4, A3, A2, A1, banners, catalogues, price lists, brochures, booklets, newsletters, mailings, invitations, greetings cards, orders of service, packaging, labels, Sussex, Surrey, Kent, Hampshire, Berkshire, United Kingdom, UK, Europe
Sheet-Fed Litho and Digital Printing Presses
These prices are based on your submitting
finished artwork
as a print-ready PDF file. Standard scheduling and delivery is included, meaning that the work will be with you five working days from our acceptance of your order.
For other options, including other quantities, other sizes, alternative paper stock (e.g. gloss), artwork preparation, extra-fast turnaround and early delivery, please
contact us
and we'll be very pleased to help you.
Flyers are subject to VAT at zero rate. Other prices listed here are subject to VAT at the standard rate (20%).
BUSINESS CARDS
Printed full-colour one side on superior-quality, coated matt white board, 350g/m2, 55mm x 85mm
250: £38.00
500: £44.00
1,000: 54.00
FLYERS
Printed full-colour on silk coated white paper, 130g/m2
A6 FLYERS
Single-sided, 500: £42.00
Single-sided, 1,000: £50.00
Single-sided, 2,000: £66.00
Single-sided, 5,000: £114.00
Double-sided, 5,000: £128.00
Single-sided, 10,000: £152.00
Double-sided, 10.000: £168.00
Single-sided, 20,000: £228.00
Double-sided, 20.000: £248.00
A5 FLYERS
Single-sided, 500: £50.00
Single-sided, 1,000: £66.00
Single-sided, 2,000: £98.00
Single-sided, 5,000: £152.00
Double-sided, 5,000: £168.00
Single-sided, 10,000: £198.00
Double-sided, 10.000: £218.00
Single-sided, 20,000: £290.00
Double-sided, 20.000: £318.00
A4 FLYERS
Single-sided, 500: £66.00
Single-sided, 1,000: £98.00
Single-sided, 5,000: £198.00
Double-sided, 5,000: £218.00
Single-sided, 10,000: £256.00
Double-sided, 10,000: £304.00
Single-sided, 20,000: £372.00
Double-sided, 20,000: £476.00
FOLDERS FOR A4 DOCUMENTS
Outside covers printed full-colour on superior-quality, coated matt white board, 350g/m2, creased, folded and trimmed to 305mm x 216mm
50: £90.00
100: £140.00
150: £190.00
Examples of Our Prices
for Some Popular Products