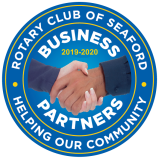 Leaflets, flyers, folders, posters, stationery, forms, business cards, DL, A6, A5, A4, A3, A2, A1, banners, catalogues, price lists, brochures, booklets, newsletters, mailings, invitations, greetings cards, orders of service, packaging, labels, Sussex, Surrey, Kent, Hampshire, Berkshire, United Kingdom, UK, Europe
Sheet-Fed Litho and Digital Printing Presses
Respect for The World
Perhaps our major contribution to the environment is that we produce precious little waste (which is one reason our prices are uncommonly competitive). Of course, some waste is inevitable but ours is recycled conscientiously and to the appropriate certificated standards.

We use paper only from environmentally accredited stocks, our inks are vegetable based, and we develop our lithographic plates thermally, without using chemicals.

In addition to these industry-specific precautions, we consider our environment to include humanity, and in that regard we share our success as regular contributors to many registered charities and as financial sponsors to many deserving causes.