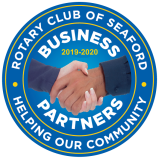 24-hour and same-day print in Sussex, England, UK. Litho and digital. Fast delivery. High quality.
Same-Day and 24-Hour Print in Sussex, England, UK
Tansleys Printers is a long-established family firm with a coveted reputation for dependability, fine quality, prompt and helpful service, and keenly competitive prices.
We serve clients across the UK and overseas, using extensive resources expertly geared to satisfy almost all print requirements. These resources are in our own workshops, all in the UK and all under our personal management supervision.
Flyers, leaflets, stationery, brochures, magazines, folders, books ....
Whatever you need, please take a few moments to
contact us
. We think you'll be delighted with the outcome.
Exactly What You're Looking For
Leaflets, flyers, folders, posters, stationery, forms, business cards, DL, A6, A5, A4, A3, A2, A1, banners, catalogues, price lists, brochures, booklets, newsletters, mailings, invitations, greetings cards, orders of service, packaging, labels, Sussex, Surrey, Kent, Hampshire, Berkshire, United Kingdom, UK, Europe
Sheet-Fed Litho and Digital Printing Presses