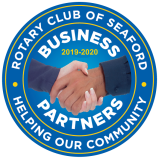 Leaflets, flyers, folders, posters, stationery, forms, business cards, DL, A6, A5, A4, A3, A2, A1, banners, catalogues, price lists, brochures, booklets, newsletters, mailings, invitations, greetings cards, orders of service, packaging, labels, Sussex, Surrey, Kent, Hampshire, Berkshire, United Kingdom, UK, Europe
Sheet-Fed Litho and Digital Printing Presses
Fast Work
Our standard turnaround time is five working days, from acceptance of your order to dispatch. This is hard to beat for high-quality print services.
However, we pride ourselves in exceptional customer support and we offer faster turnaround when requested – often less than 24 hours in emergencies –
and without compromising quality!
If you are working to a specially urgent schedule then tell us when you
ask for a quotation
. We'll be very pleased to help.