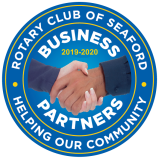 Leaflets, flyers, folders, posters, stationery, forms, business cards, DL, A6, A5, A4, A3, A2, A1, banners, catalogues, price lists, brochures, booklets, newsletters, mailings, invitations, greetings cards, orders of service, packaging, labels, Sussex, Surrey, Kent, Hampshire, Berkshire, United Kingdom, UK, Europe
Sheet-Fed Litho and Digital Printing Presses
Feel free to contact us with any questions. We don't charge for being helpful.
TELEPHONE
Call us Mondays to Fridays 8.30am to 5pm on 01323 891019.
E-MAIL
Click here to send us an e-mail at any time.
VISIT
Our workshops are open Mondays to Fridays, 8.30am to 5pm (excluding holidays). Our office is also open for business on Saturdays by prior arrangement: please call in advance.
We're Always Pleased To Help